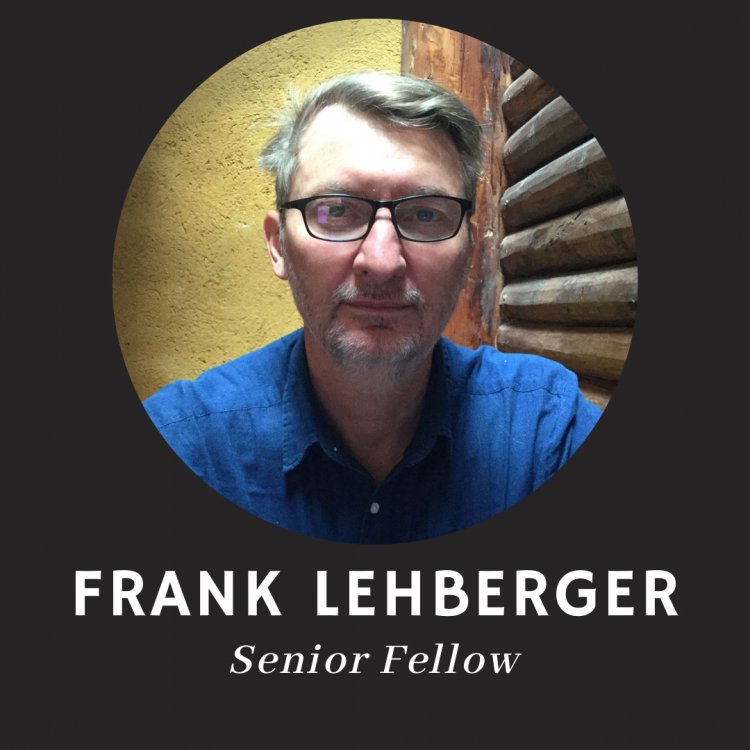 frank.rlb@protonmail.com
linkedin.com/in/frank-lehberger-7033241aa
Summary
Trained as a Sinologist at one of Europe's most renowned centers for Chinese studies, Frank is a seasoned expert on Greater China, with 30 years working experience as political analyst and consultant in Asia, including Tibet. He now works in Europe as an independent expert doing consultancy work in his field of expertise.
Understanding what really goes on inside 'blackbox' China has become one of the major global challenges in the 21st century. Also in the context of the Chinese economy, opaque and arcane political signals emitted from the upper echelons in Beijing always do matter much more, and have greater impact, than signals coming from markets or the financial, industrial and commercial domains.
The evident lack of timely and accurate policy assessments on China by international decision makers during the current pandemic, which originated in the Chinese city of Wuhan in late 2019, has unfortunately contributed to the global spread of the pandemic. It has heightened the painful awareness that solid knowledge about China is now crucial for vital decision-making on a global scale.
During the last ten years, Frank's unique ability to think analytically and discern weak signals before they emerge, has enabled him to develop highly relevant foresight scenarios and sensemaking solutions, focusing mainly on the Chinese geo-strategic context. Thus, in one of his 2009 strategic foresight scenarios covering the timeframe between 2009 and 2029, Frank accurately anticipated that China would, again, be the origin of a SARS-like global pandemic by 2019.
During the first and second SARS epidemics that originated in China 2003 and 2004 respectively, Frank was able to witness the botched Chinese policy measures that were unable to effectively contain those SARS-outbreaks. The global pandemic of 2020 is caused by the so-called SARS-CoV-2 virus. It is closely related to the original strain of the SARS virus of the epidemic outbreaks of 2003 and 2004. -
Moreover, being fully fluent in four major languages, Frank is an author of non-fiction books on China, and he possesses strong intercultural and multilingual communication skills. Frank has also on numerous occasions proven his ability to navigate and deliver results in complex, politically sensitive, and unstable environments.
He specializes in:
Analysis and Linguistics

Strategic foresight and sensemaking

Strategic planning and threat assessments
Experience
Expert on China, political analyst
Duco
Jun 2020 - Present (10 months +)
https://www.ducoexperts.com/users/frank-lehberger
Owner, Senior Consultant
Estrell Limited
2015 - Present (6 years 3 months +)
Political analyst & foresighter, non-fiction author, translator, curator, HR advocate
Self Employed
2008 - 2015 (8 years)
Starting 2003, Frank privately curated and financed with his own means the restoration and reconstruction of an important Tibetan monastery, located in a remote part of Amdo in north-eastern Tibet. Built in the 1890ies, large parts of the monastery were sacked and destroyed twice by Chinese communists. First during the Chinese military invasion of Amdo and Kham (eastern Tibet) between 1950 and 1959, and then again by iconoclastic Chinese Maoists plus the fanaticized gangs of young students under their control, known as the 'Red Guards', during the time of the Chinese Cultural Revolution between 1966 and 1976.
During the pro-democracy demonstrations in Chinese occupied Tibet of March 2008, the Chinese paramilitary attacked this monastery again, threatening to massacre some 300 monks who had joined the demonstrations as well as threatening to destroy their dwellings inside the compound of the monastery. An international humanitarian intervention spearheaded by Frank helped avert a larger calamity. Moreover his intervention prompted the Chinese in charge to order the early release from prison of those 300 incarcerated monks.
Director Communications Public Affairs
哥鲁巴生物科技(北京)有限公司
2005 - 2007 (3 years)
Web Content Manager, assistant GM
Zhouwangchao Group Ltd
2000 - 2005 (6 years)
Vice President International Operations
Genesis Culture Communications Limited
1997 - 2000 (4 years)
Line Producer
Saarländischer Rundfunk
1996 - 1997 (2 years)
Production and coordination work in Hong Kong in order to produce TV documentaries with German and other European director-producers. The content of those documentaries was focusing on the socio political situation of Hong Kong right before the retrocession of the territory to Chinese rule in July 1997.
Project Manager
NCF charitable foundation
1996 - 1996 (1 year)
Working as Chinese and Tibetan speaking project manager with the Buddhist NCF charitable foundation. The main project was construction of a boarding school, providing Tibetan language education, food and shelter for some 100 local Tibetan kids, on a highland plateau at 4000m altitude, at the time one of the poorest regions under Chinese control. The project was successfully completed due to Frank's organizational skills plus Frank's negotiations skills with the aim of securing necessary permits from senior representatives of the Chinese Communist Party leadership of Yushu Tibetan Prefecture in Qinghai Province.
Line Producer
Mio Hani TV production boc
1994 - 1996 (3 years)
Working as interpreter for Chinese, French and German languages plus journalistic work as line producer for the renowned Japanese TV producer and director Mio Hani (1964-2014) at her former Hong Kong based production company that was cooperating closely with Japanese media-network ASAHI TV.
Quality Control Inspector
Pro. Q.C. Systems
1993 - 1994 (2 years)
Chief Interpreter Chinese language, Quality Assurance Manager TÜV Rheinland Greater China
1990 - 1993 (4 years)
Chief interpreter Chinese language of the president of TÜV Rheinland Group, Mr. Albert Kuhlmann, during negotiations with ministerial delegation of China Ministry of Mechanical and Electronic Industries (now disbanded), 1990 in Germany at TÜV Rheinland Group head office, Cologne, Germany.
Education
Institut national des langues et civilisations orientales (Inalco)
MA, Chinese Studies
1984 - 1989
National Chengchi University
Courses in Geopolitics of China in cooperation with 中華民國行政院蒙藏委員會 1988 - 1988
National Taiwan Normal University
Mandarin Chinese
1981 - 1984
Licenses & Certifications
ISO9000 Quality Assurance Assessor Certificate - TÜV Rheinland Asia